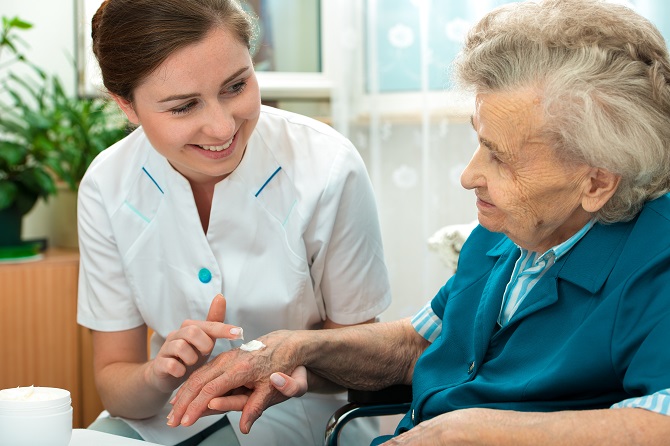 There's no denying that as you get older, your skin changes. Skin becomes drier, thinner, more fragile, and less elastic throughout time. Seniors may notice changes in their skin tone as well as the appearance of undesirable brown spots. Benign growths, as well as skin malignancies caused by years of sun exposure, may occur. Medications and chronic illnesses can make the skin more prone to bruising and bleeding. However, there are several ways that seniors and their senior care in Vermont prevent skin issues.
As home care in Vermont, we believe that senior skincare is vital in maintaining their overall health. Here is a rundown of the various ways to protect and maintain healthy skin for seniors:
Protect the skin from the sun. Sun exposure can create more wrinkles, age spots, bruises, and blotches of discolored skin.
Don't use any fragrances. The fragrance has the potential to irritate the skin. Stop using perfumes, colognes, and skincare products that contain aroma to help cure dry, itchy skin and prevent it from returning.
Examine the skin for signs of skin cancer. When skin cancer is detected early and eradicated, it is frequently the only therapy required. Treatment gets increasingly challenging when cancer spreads.
Hope Home Care Services is a provider of home care services in Vermont. We specialize in private duty home care and are committed to assisting elders in being safe and comfortable in their own homes. We can assist elders in keeping their skin healthy and youthful as they age.