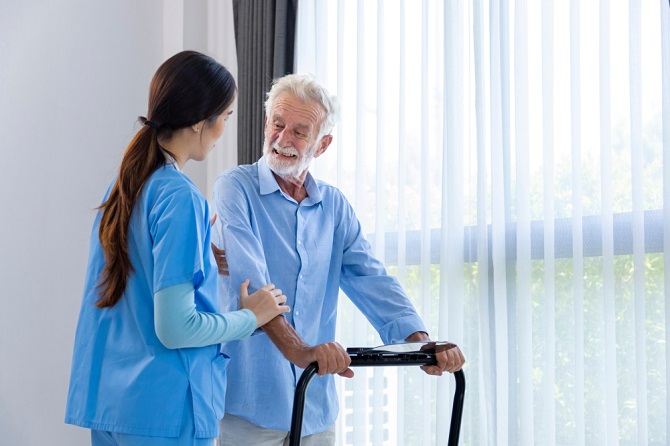 Seniors are vulnerable to accidents due to mobility issues as they get older. With interventions and proper techniques, the chances of having accidents will be reduced. Our senior care in Vermont is responsible for providing seniors with fall prevention and injury techniques. If you have a senior loved one prone to falls and accidents, it will help them.
However, seniors under our home care in Vermont will have a more difficult time learning prevention techniques. Aside from having weak mobility, they might also have health issues.
Caregivers and family members will render extra effort for them. Thankfully, some techniques can help prevent falls and injuries in seniors, and we will provide details about those in this article.
Training balance and strength
Therapeutic exercises that improve balance and strength will benefit your senior loved ones.
Checking eye vision
One way to prevent falls is to check the clarity of eye vision. Vision problems may cause disturbance in eyesight and may cause difficulties identifying the correct path to walk into.
Wearing non-slip footwear
Footwear that provides secure footing for your senior loved ones will help prevent slips and falls. The footwear should be comfortable and tested safe for use.
Providing assistive devices and home modifications
Assistive devices may help provide aid in mobility. Home modifications can help provide support while roaming around the house without the aid of their caregiver.
It will also be easier if they receive assistance and help from our home care services in Vermont. They can roam around in their homes comfortably with our services. Prevent them from falling by calling us today. We at Hope Home Care Services will help your dear seniors.