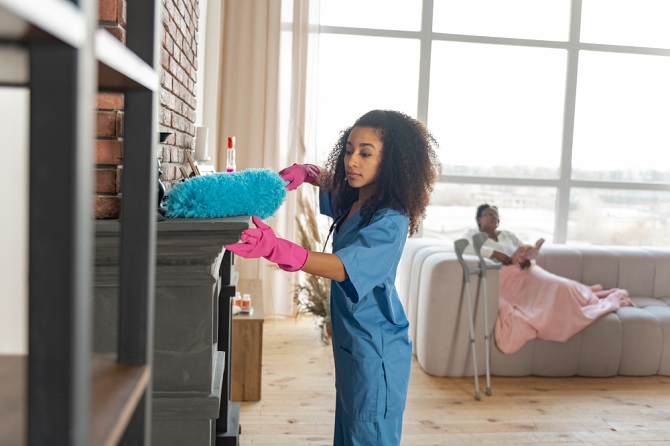 Our dear seniors can be dependent as they age. Their bodies will get weaker, and they may not make their home conducive to living. Living with health issues can be a burden to their existing home issues. Thankfully, our home care services in Vermont can help them stay comfortably in their homes.
Their home can be a double-edged sword. It serves as their shelter to preserve protection and security. At the same time, having a messy home can be inadequate for home care in Vermont.
At Hope Home Care Services, we have been providing home safety evaluations for our clients. Should you wish to assess any of your senior loved one's homes, we have offered you a guide.
Start with the interior of the house. The interior or structure of the house is a critical part of the evaluation. A stable home and accessible rooms are a must for those receiving senior care in Vermont. For instance, they may need to bathe daily. If the bathroom is accessible for them, it is a good thing. If not, adjustments and modifications should be made. An accessible home means a safe home for your senior loved ones.
Assess the tangibles. Your senior loved ones may not be strong enough to grasp objects. Items in the house shall be carried with their minimum strength and level of safety. For instance, a reusable plastic plate is safer than glass plates.
With a safe home, seniors can live comfortably. Moreover, if any of your senior loved ones need our services like homemaking, medication assistance, meal preparation, and more, please call us. We will be glad to help our beloved seniors.