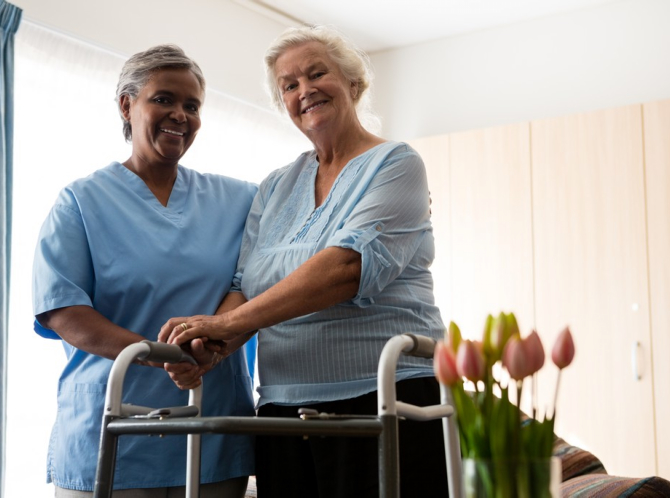 Fall prevention is one of the most important steps to keeping your elderly loved ones safe at home. There are simple home improvement projects you can do to create a safer living space for them.
As a reputable home care in Bethel, Vermont, we're sharing five simple ways to prevent falls.
Schedule an appointment with their physician
Some medications may increase fall risk in older people. If your elderly loved ones are taking multiple prescriptions, you need to find out the possible side effects of their medications by scheduling an appointment with their physician.
Install assistive devices
These safety devices help your senior loved ones safely age in place. For instance, you should install grab bars in the bathroom so your loved ones have something to grasp when using the toilet or shower.
Keep the house well-lit
Light up your loved ones living space to prevent them from tripping on things that are hard to see, especially during the night. You can place night lights in their bedroom, bathroom, and hallways.
Remove home hazards
Conduct a home assessment to identify areas that may be filled with hazards. Watch out for loose rugs, wooden floorboards, and electrical cords in walkways. If you need assistance, you can look for in-home care that offers home safety assessments.
At Hope Home Care Services, a provider of senior care in Vermont, we have caregivers who will help keep your elderly loved ones safe from falls.
The home care services we offer also include personal care assistance, recovery care support, and so much more. Call us now for more details.