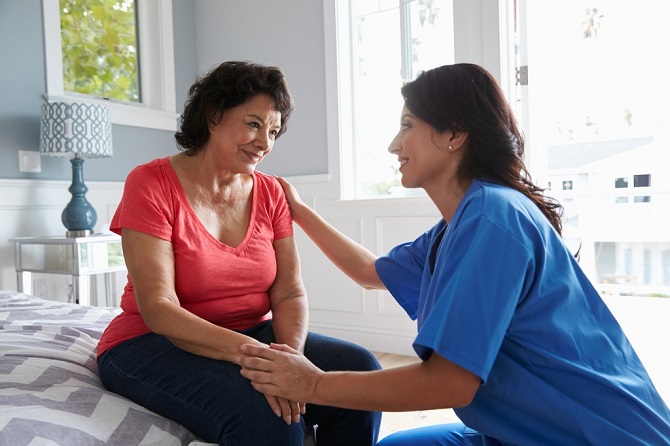 Some symptoms of dementia can increase the risk of unwanted incidents at home for senior citizens. Wandering is one common that can cause seniors to become lost or confused about their location. Confusion and memory loss can also increase the risk of falls at home or eating mistakes. These dangers can be mitigated through reliable Home Care Services like dementia care and companionship care.
Families can also promote a safer environment for their senior loved ones at home by:
Prevent Access to Potentially Dangerous Appliances
Seniors with dementia run the risk of hurting themselves when operating potentially dangerous appliances and tools at home like power tools, complicated kitchen appliances, and cooking appliances.
Remove Artificial Fruit or Food Shaped Magnets
Because of confusion and memory loss, artificial fruit at food-shaped magnets are choking and poison risks for seniors with dementia at home.
Clearly Mark Glass Windows, Doors, and Furniture
Placing stickers or decals on glass windows, doors, and furniture at eye level helps seniors with dementia see the glass panes and avoid running into them. We also provide Senior Care in Vermont to help seniors with dementia with their mobility at home.
Install Night Lights
Place night lights in the bedroom, hallways, and bathrooms to reduce the risk of slips and falls at night. It will also help them find their around the home at night.
These are a few things families can do to make the home safer for an elderly loved one experiencing dementia. For Home Care in Bethel, Vermont, feel free to get in touch with us at Hope Home Care Services our home care services include elderly care, personal care, respite care, and many more.