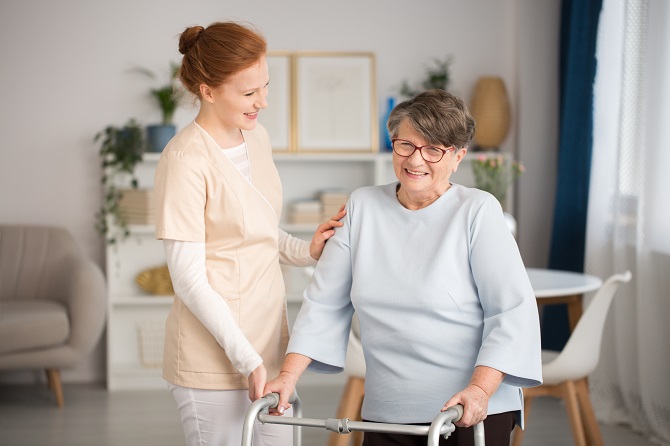 Falls and slips are some of the most common causes of injuries for senior citizens at home. Some risk factors that increase the risk of falls include mobility constraints, lack of self-care, and lack of adequate housekeeping. We provide Home Care in Bethel, Vermont, to help seniors address these issues and promote better fall prevention at home.
Other things families can do to promote better fall prevention at home for their elderly loved ones include:
Ensuring Adequate Space in Between Furnitures
Making sure that there is enough space between furniture to walk around will make it easier for your elderly loved ones to move around and reduce the risk of falls at home.
Avoid Storing Things on High Shelves
Whenever possible, store commonly used household appliances at hip height so that your elderly loved ones do not have to climb or reach for things. We can provide homemaking care to help with home organization and cleanliness.
Address Uneven Surfaces at Home
Adding ramps on short steps and making sure that the walkways have no bumps and lumps will help your elderly loved ones walk around with more confidence and reduce the risk of falls at home.
Keep the Hallways Clear of Any Clutter
Clutter, obstructions, and loose cables or wires are among the most common tripping hazards at home. Home Care Services also help seniors with housekeeping to keep their homes clean, neat, and tidy.
To help seniors prevent falls at home and age in place safely, Hope Home Care Services provides Senior Care in Vermont and other beneficial services for seniors.