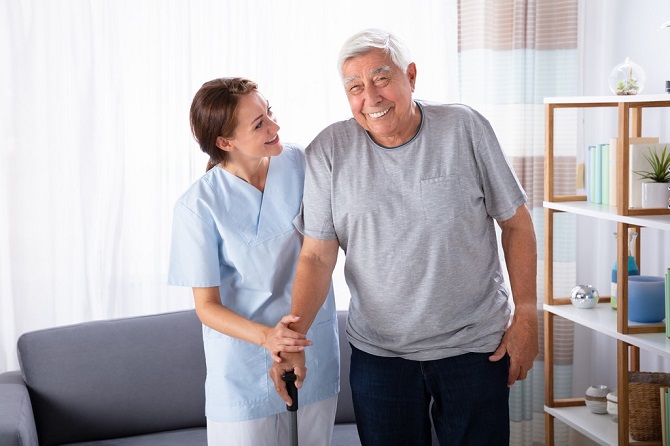 According to the National Institute on Aging, more than one in three people aged 65 years old and above fall each year. And the risk of falling or fall-related problems rises with age.
With this, if your loved one has mobility issues due to a condition or old age, you must take necessary precautions to keep their surroundings safe. Being a provider of senior care in Vermont, we've worked with families in ensuring the home is safe for our clients to stay in. Hence, we give you some tips on how you can prevent falls at home:
Always Clean Up Clutter
Keep walkways clean and tidy, so your senior loved ones don't trip on objects. Remove all clutter, like books, old newspapers, or magazines. Also, avoid letting them walk on wet surfaces. Clean the floor immediately when liquid is spilled.
Install Grab Bars and Hand Rails
Make sure that they have something to hold on to, especially when they go up and down the stairs, get off the toilet, or step into a bathtub. Having caregiver support can also be beneficial for their safety and in preventing falls.
Keep the Home Well-Lit
Inadequate lighting can be a hazard for the elderly, especially if they have poor eyesight. Install brighter light bulbs in walkways that could be dim at night and make sure they have nightlights in bedrooms and bathrooms.
Do you need home care in Bethel, Vermont for your senior with mobility issues?
Hope Home Care Services offers a wide range of home care services for seniors with special needs. We work with families to ensure that seniors can get access to quality assistance as they age in place safely and independently.
Contact us today.