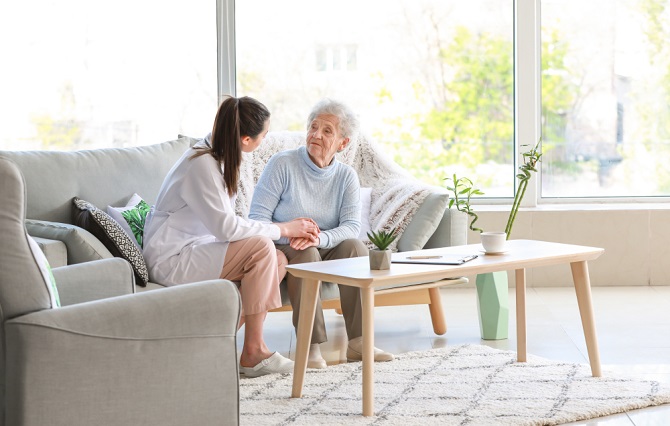 Aging in place may be a realistic choice if you only require little support with everyday tasks, have a tight network of family and friends nearby, and can get the appropriate home care for extreme cases like stroke recovery.
You can determine if aging in place is the best choice for you to keep your freedom and make the most of your golden years by looking at the services that are available.
Aging in Place

Aging in place involves living in your home as you get older rather than relocating to a retirement facility. Aging in place may be a good choice if you only need little support with everyday tasks unless you are experiencing something extreme like cardiac recovery.

Home Care Services To Support You With Aging in Place

While it may be difficult to accept, most of us will need help after 65. You may be used to doing everything alone or splitting responsibilities, but you will need help with tasks that our senior care in Vermont can do.

Is Aging in Place the Best Option for You?

Your home might be comforting and filled with memories but consider transportation, home modifications, health care, and personal care. A caregiver is needed to perform these tasks.

Aging in Place vs. Other Types of Senior Homecare

Senior home care may be better if house maintenance is impossible, being lonely is unbearable, or you need companionship with others your age. Aging in place is good when you have someone to look after you as you age.
Hope Home Care Services offers home care services in Vermont that are tailored to meet each individual's unique needs. We specialize in providing a place of comfort where our clients can thrive and live better as they age.