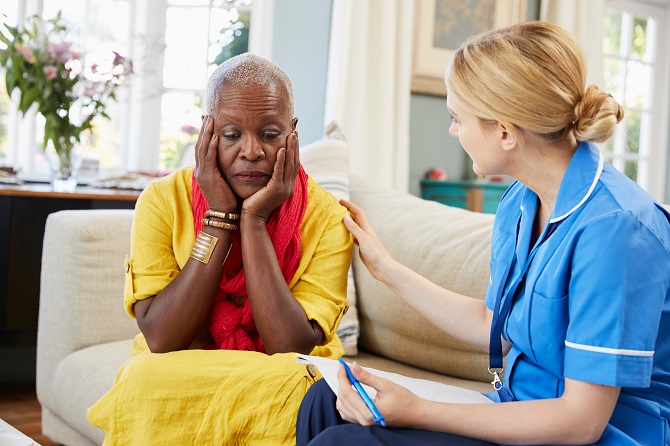 We all know how seniors are prone to experience Alzheimer's & Dementia as they reach their golden years. That is why, as much as possible and as early as now, we need to help them stay healthy not just in their physical health but especially in their cognitive health.
Here are some bad brain health habits that your elderly parents should avoid:
Eating junk food and listening to loud music
Not getting enough sleep and being socially isolated
Being dehydrated frequently and eating too much sugar
Living in a polluted environment and sustaining head injuries
Overeating, eating too much salt, and not getting enough sunlight
Never let your seniors' well-being get compromised. Make sure to always prioritize their health by availing services such as senior care in Vermont for them.
We understand that you have other responsibilities that you need to attend to, and you can't provide hands-on care to your elderly loved ones. This is where home care services in Vermont can help.
We at Hope Home Care Services, a trusted provider of home care in Vermont, are here to help you and your senior loved ones. We can be your reliable partner in securing your loved one's health and comfort. We specialize in making seniors flourish safely in the comfort of their homes. We adapt our services to provide for the specific needs of our care recipients. Our decisions are always driven in their best interest. It is our goal to connect every person to a great caregiver.
Please do not hesitate to give us a call if you want to know more about us and the care services we offer. We are always ready to answer any of your inquiries.