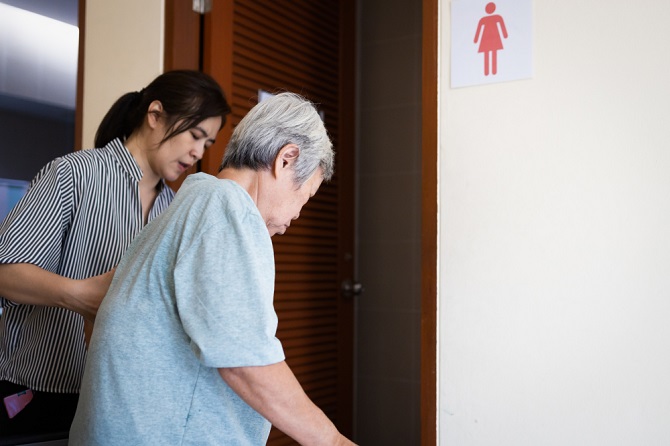 Urinary incontinence occurs when an individual leaks urine by accident. This is typically caused by an overactive bladder and is more common in seniors. As we age, the ability to control our bladder functions may decrease. Bladder control issues can be embarrassing and cause them to avoid their normal routines. Hence, many families rely on care services to help look after their loved ones.
As providers of senior care in Vermont, we have gathered helpful tips to help manage incontinence in a senior loved one:
Arrange a doctor's appointment.

For new cases of incontinence, arrange an appointment with your senior's healthcare provider. A physical examination will determine if the cause is treatable. Incontinence can be caused by underlying medical conditions like multiple sclerosis and diabetes.

Prepare essential items.

Be prepared in the event of an accident by packing a small bag with incontinence pads or briefs, wipes, and a change of clothes when you're out and about together. Have the senior wear clothes that are easy to get on and off, such as pants with an elastic waistband that can help them get on the toilet faster.

Maintain a balanced diet.

Some foods and beverages can worsen urinary incontinence. Limit or avoid consuming caffeinated drinks, spicy foods, carbonated beverages, chocolate, and certain acidic fruits like oranges and limes.

Arrange additional help.

A provider of home care in Vermont can provide personal care assistance to help your loved one with toileting. Your loved one may also be more comfortable receiving help from a caregiver when it comes to incontinence.
Hope Home Care Services is a trusted provider of high-quality and reliable home care services in Vermont. To arrange our services, get in touch with us to discuss your loved one's care needs.