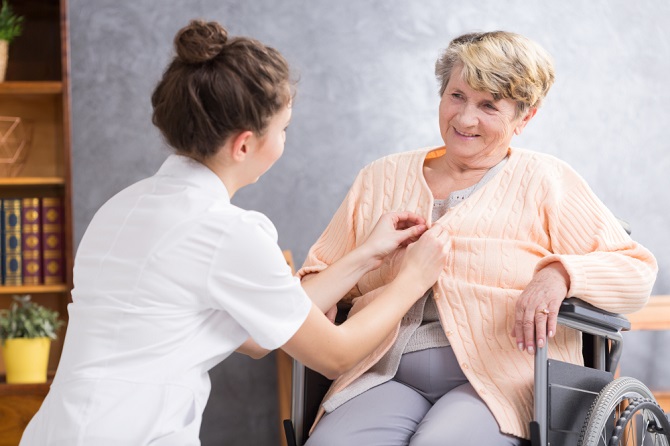 As our loved ones age, they tend to have care requirements that must be immediately handled for them to be able to keep in excellent health. Utilizing home care services in Vermont that will ensure their in-home care demands are satisfied will make it possible to meet their needs. Hope Home Care Services can provide for the needs of your loved ones!
To ensure that your loved ones will receive top-notch care, you must do more than simply find a provider of home care in Vermont. Their health and general well-being will significantly improve as a result of having received high-quality care. We can guarantee to provide your loved ones with this.
We strive at delivering our clients with high-quality care services. As part of our commitment, it gives us the utmost joy to witness the progress that our patients make while under our care.
With our senior care in Vermont, you can be sure that your elderly loved ones will get the best care possible from our team of skilled professionals. Your peace of mind when partnering with us in caring for them will come from knowing that their health will be of utmost priority.
You also don't have to worry about their medication management because we can also provide them with medication assistance to make sure that they are taking their medications on time and in the right amount. Please feel free to book an appointment with us today! We will be delighted to give you the assistance you need.