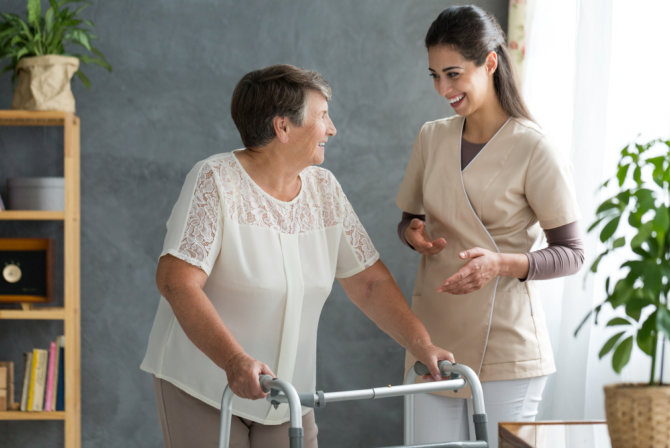 As the years pass, the comforts of home become more than just walls and a roof; they embody memories, routines, and familiarity that can't be replaced. This is why for many seniors, the idea of aging gracefully in their own homes is both appealing and beneficial. But how does one ensure that aging at home is as comfortable and safe as possible? Enter home care services in Vermont.
The benefits of home care for seniors are manifold. First and foremost, it provides a sense of independence. With a dedicated caregiver by their side, seniors can go about their day-to-day routines with confidence, knowing they have the necessary support whenever they need it. This can range from assistance with daily tasks to companionship, ensuring that seniors never feel alone or isolated.
Moreover, there's an emotional comfort that comes from staying in a familiar environment. Home care in Vermont allows seniors to be surrounded by cherished memories, personal belongings, and the sense of security that only "home" can provide.
At Hope Home Care Services, we understand the profound impact that personalized senior care can have on a person's well-being. Our trained caregivers are committed to providing the highest level of service, ensuring that every senior we assist feels valued, cared for, and above all, at home.
If you or a loved one is considering the benefits of aging at home, remember that the right support can make all the difference. Get in touch with us to learn more about our senior care in Vermont and how we can be a part of your graceful aging journey.
Disclaimer:
Blogs, content, and other media uploaded online are for informational purposes only. Contents on this website should not be considered medical advice. Readers are strongly encouraged to visit their physician for health-related issues.