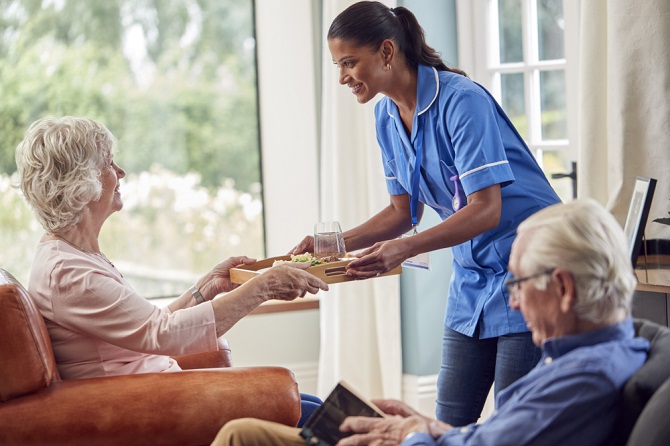 As our loved ones age, it's natural to want them to maintain their independence and stay in the comfort of their own homes. We understand the importance of providing quality non-medical in-home care services for seniors.
When it comes to senior care, in-home care has gained significant recognition and popularity. Unlike medical care, home care services in Vermont offer personalized attention and companionship, promoting overall well-being and happiness.
Senior care in Vermont is designed to support elderly individuals in their daily activities, enhancing their quality of life. This type of care focuses on assisting with daily activities and ensuring a comfortable living environment while allowing seniors to remain independent.
Home care in Vermont offers a wide range of home care solutions to meet the diverse needs of seniors. From meal preparation and medication reminders to assistance with bathing, grooming, and dressing, our caregivers are compassionate professionals who prioritize the comfort and well-being of seniors.
At Hope Home Care Services, our dedicated team of highly trained caregivers understands the unique needs of seniors and provides customized care plans to meet their requirements. Our dedicated caregivers are skilled in providing homemaking services such as light housekeeping, laundry, and meal planning. Maintaining a clean and organized living space contributes to a sense of comfort and happiness, and we take pride in offering reliable home care services tailored to individual preferences.
Caring for seniors with Alzheimer's & dementia requires specialized knowledge and expertise. Our caregivers undergo comprehensive training to provide compassionate, patient-centered care for individuals with these conditions. We understand the challenges and provide support in memory care, cognitive stimulation, and maintaining a safe environment. Rest assured that your loved one will receive the utmost care and attention.